"Alaia" Surfboard for Cheese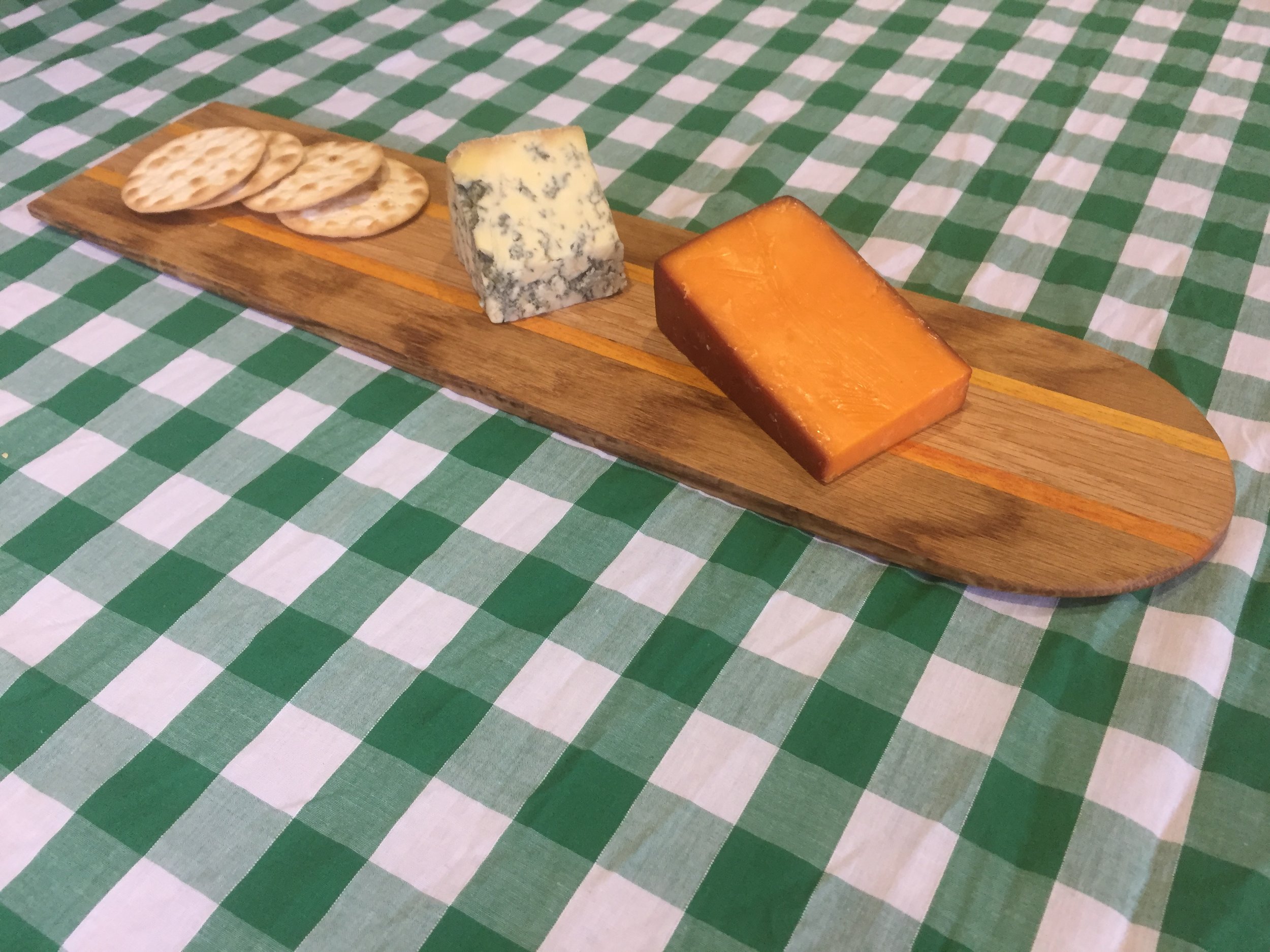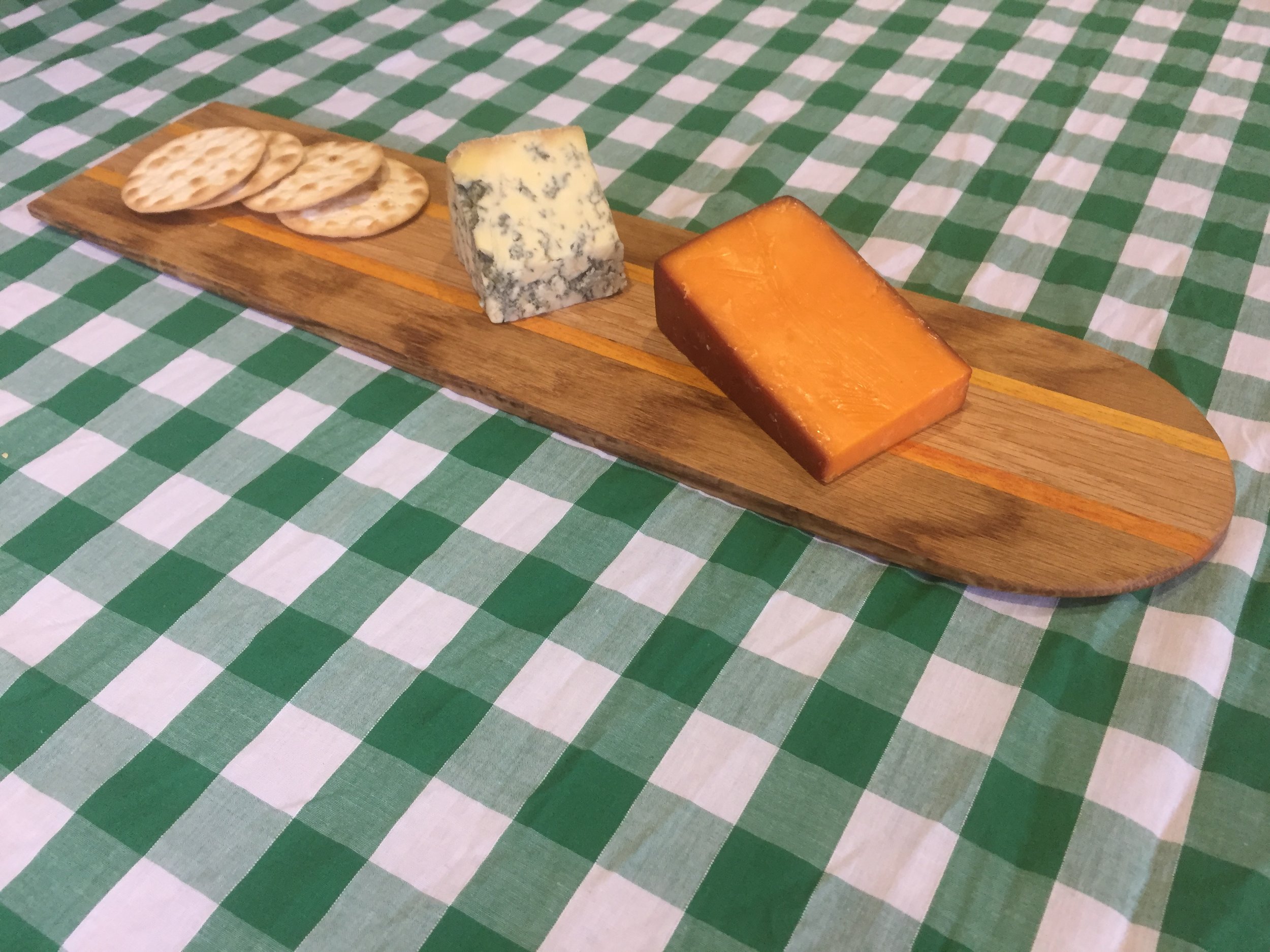 "Alaia" Surfboard for Cheese
Alaia Surfboard for cheese!
Made from beautiful oak with contrasting colour stringers. Made totally by hand, so each board is an individual and never to be repeated in exactly the same way. Contrasting stringers may be darker or lighter depending on the piece of wood I use used. but will always be beautiful.
Alaias are the original finless boards used by ancient Hawaiians. They are practically flat with minimal nose lift, a slight taper to the tail and square rails just like the full sized ones I make.
510mm long x 130mm wide .
I make hollow wooden surfboards for a living and I know that surfing is a lifestyle and not just a sport. So if someone loves surfing then they will love a surfboard for cheese!
I made one of these for myself, then started making them as gifts for friends, now I make them for everyone. The boards are finished with olive oil and are wonderfully tactile, you just want to stroke them! This particular board in my range will suit a smaller table, but will still hold plenty of cheese! Perfect for an intimate dinner for two.
I can personalize these for you by burning an inscription on the bottom, (up to 30 characters.) I know from experience that these make lovely, original gifts.
To keep your board looking beautiful wash by hand rather than the dishwasher and rub in some olive oil to bring back it's lustre.