Twin Fin "Twinnie" Surfboard for Cheese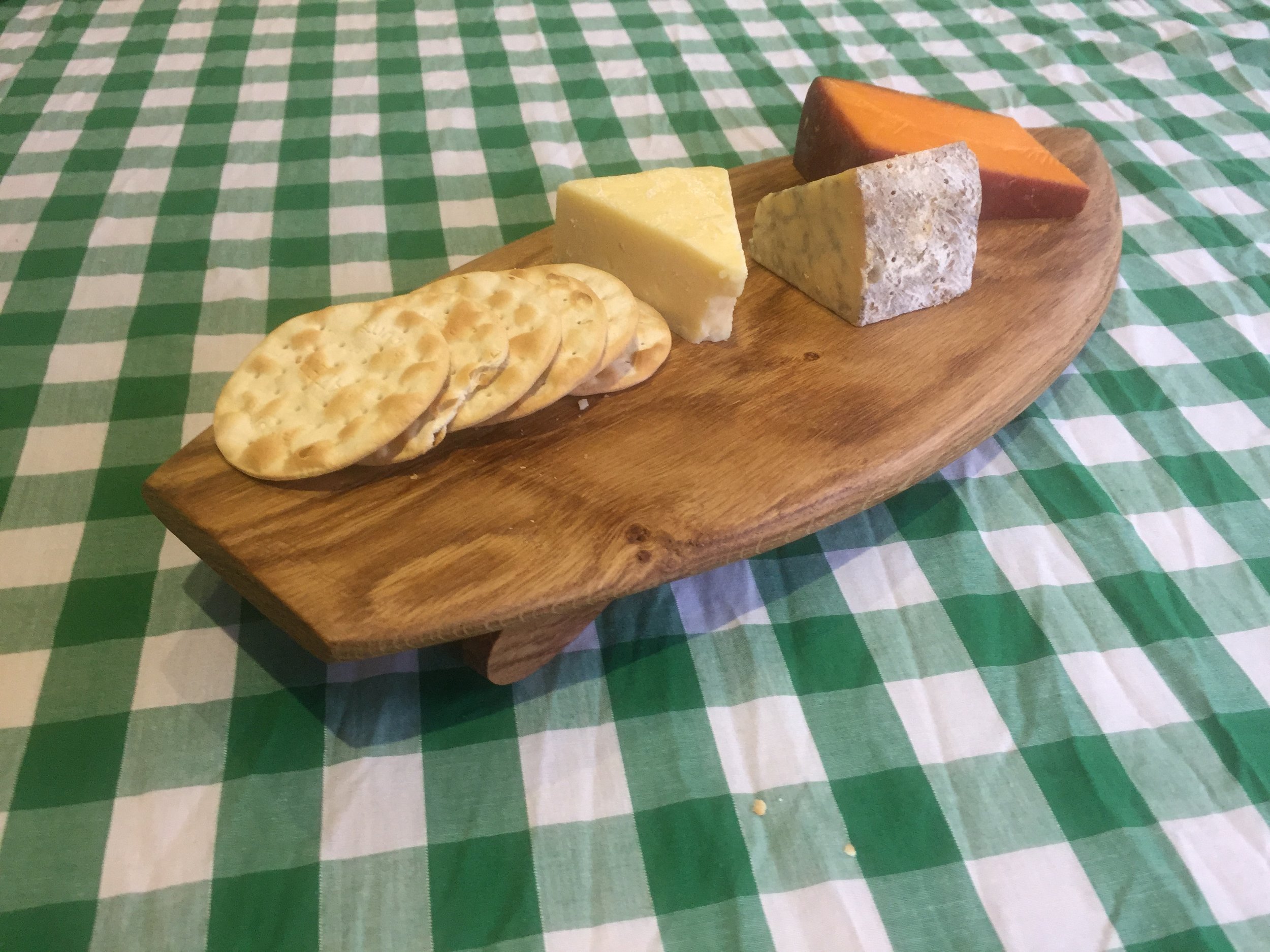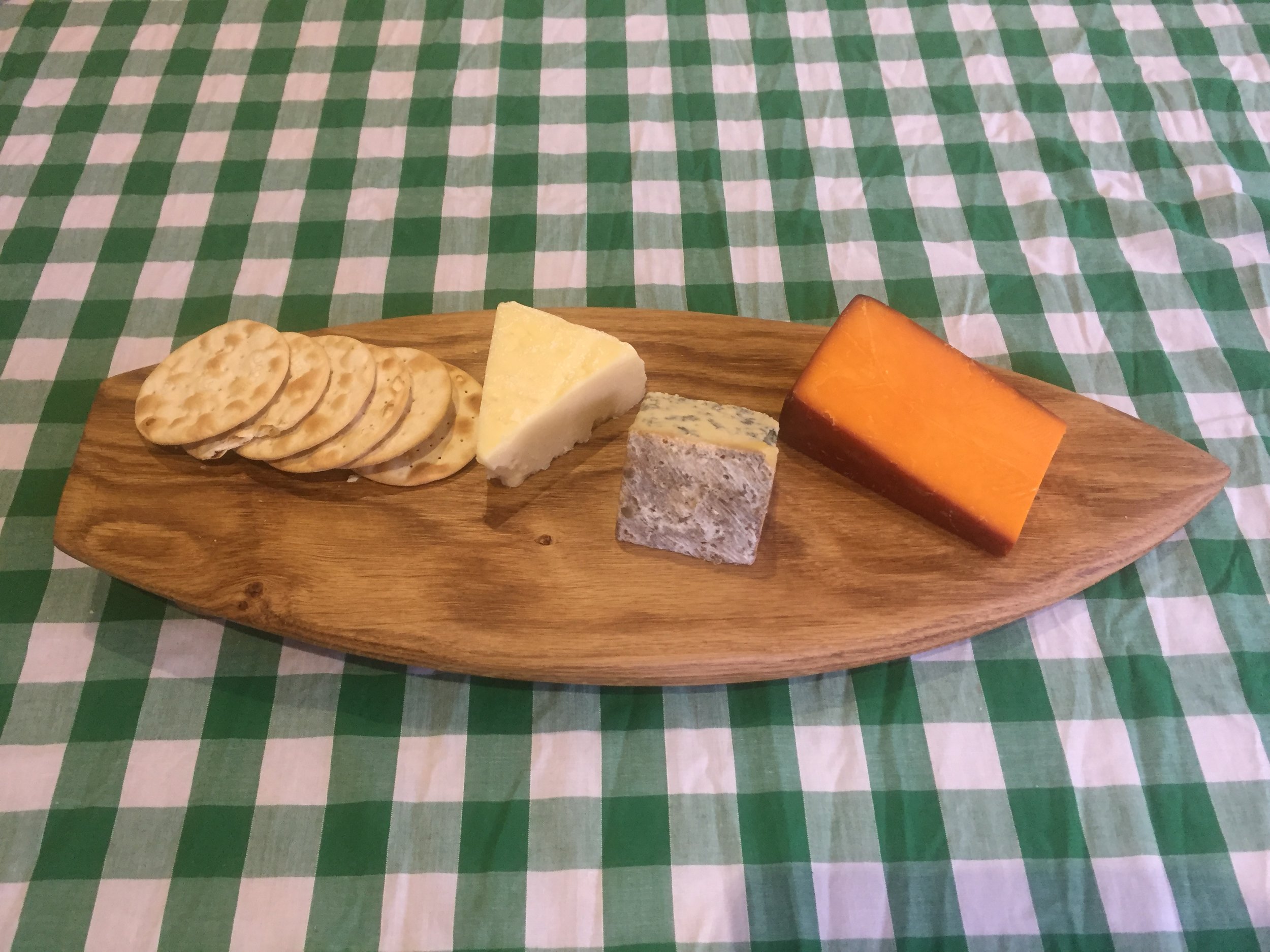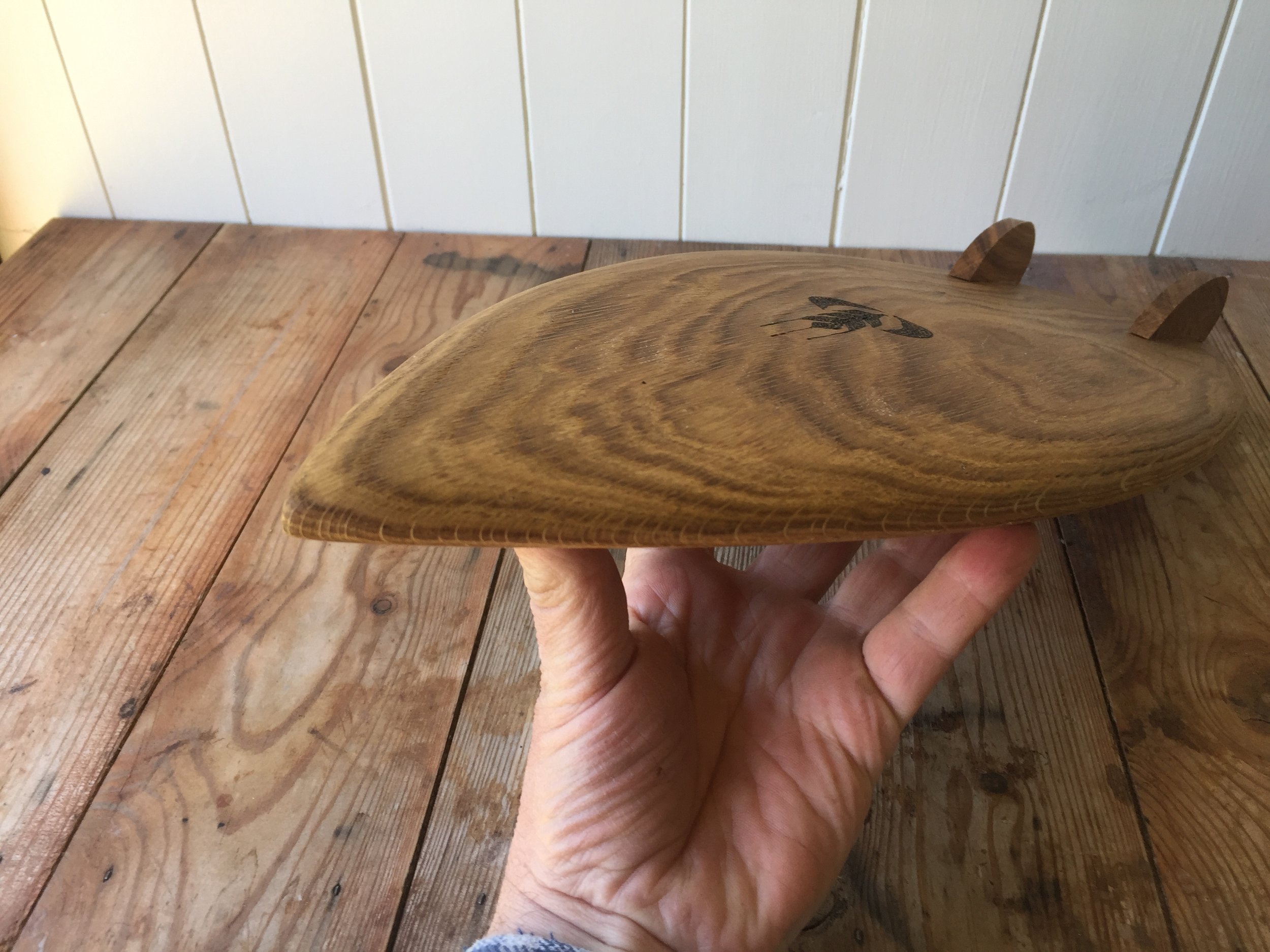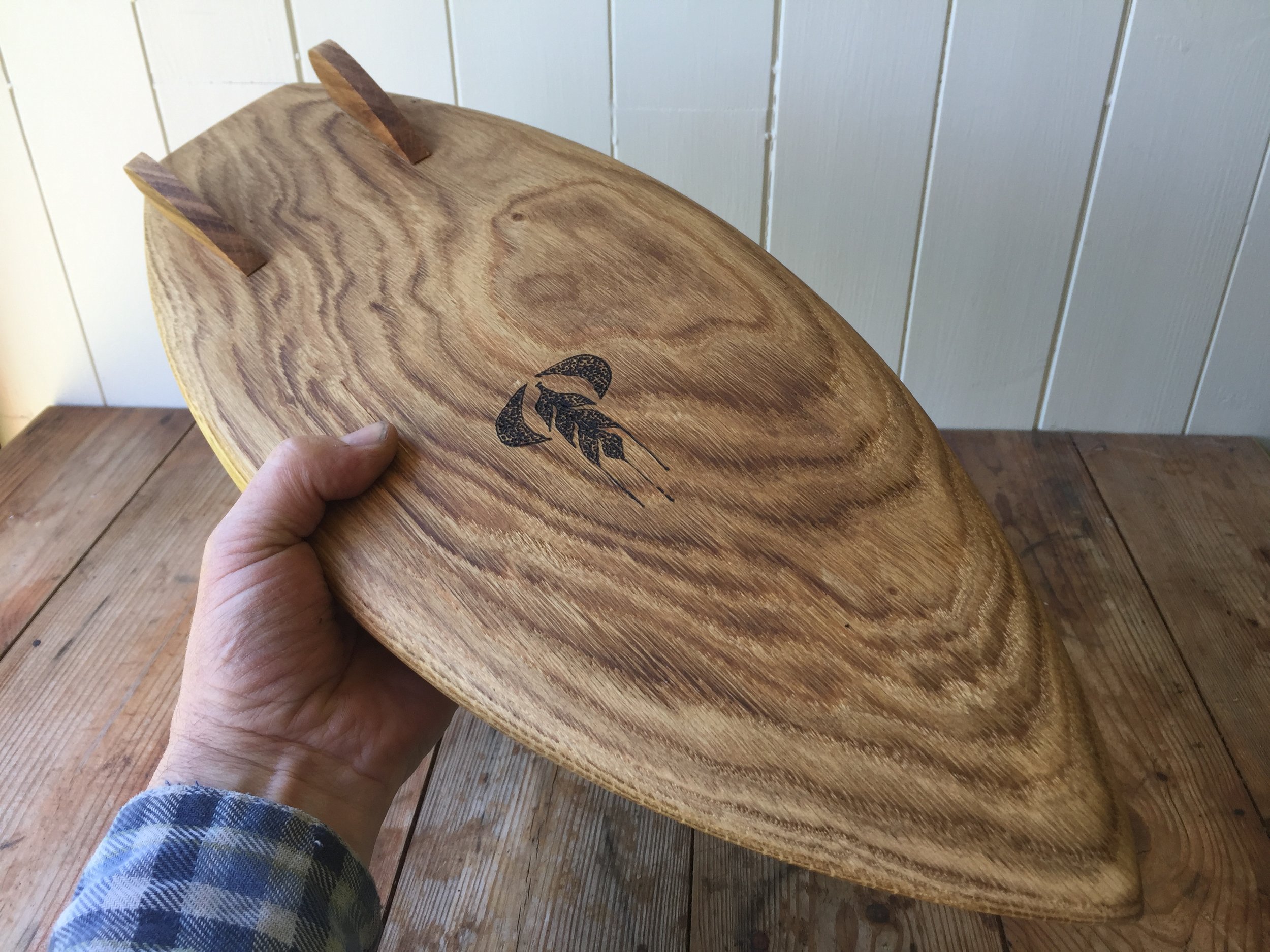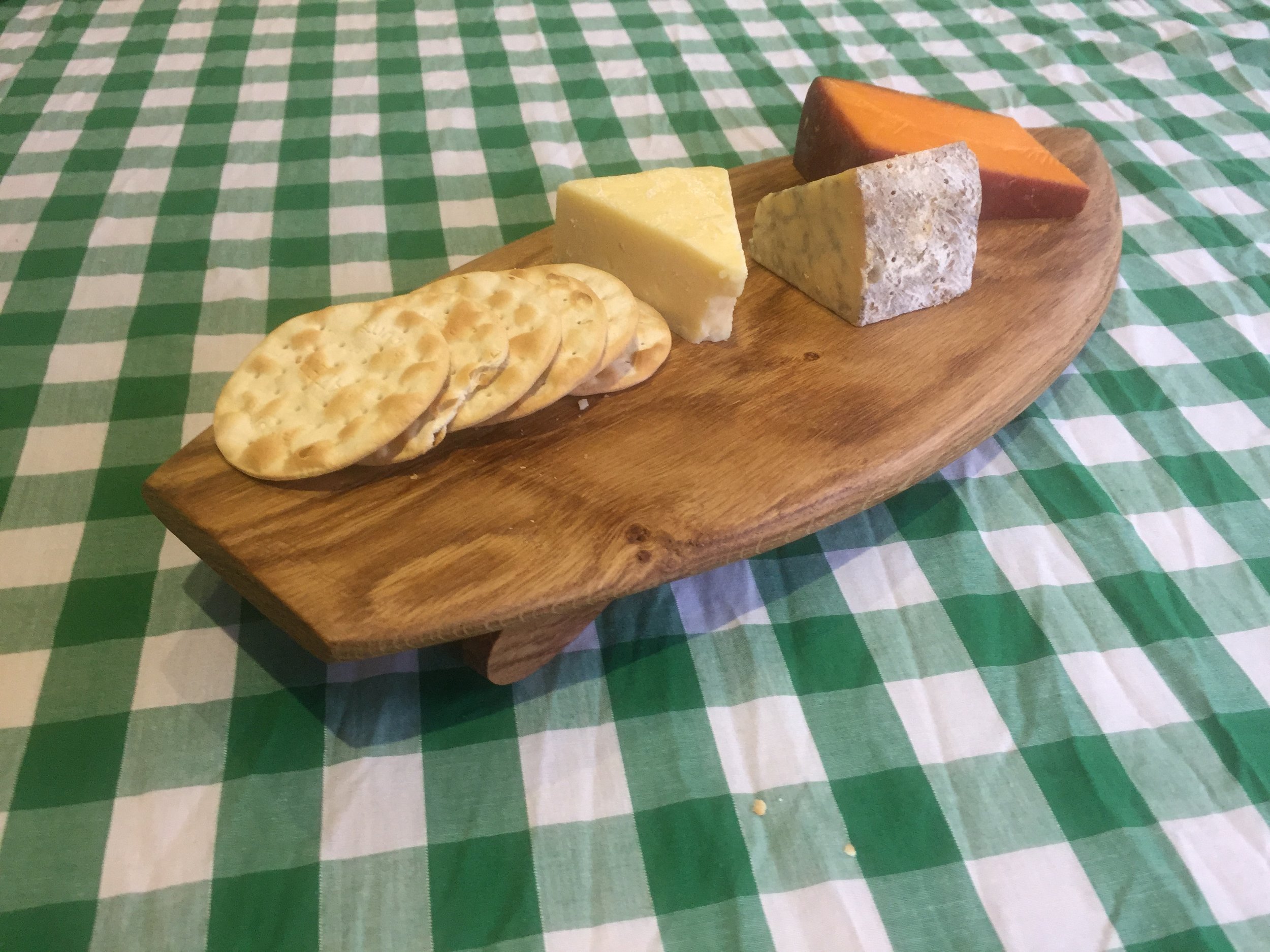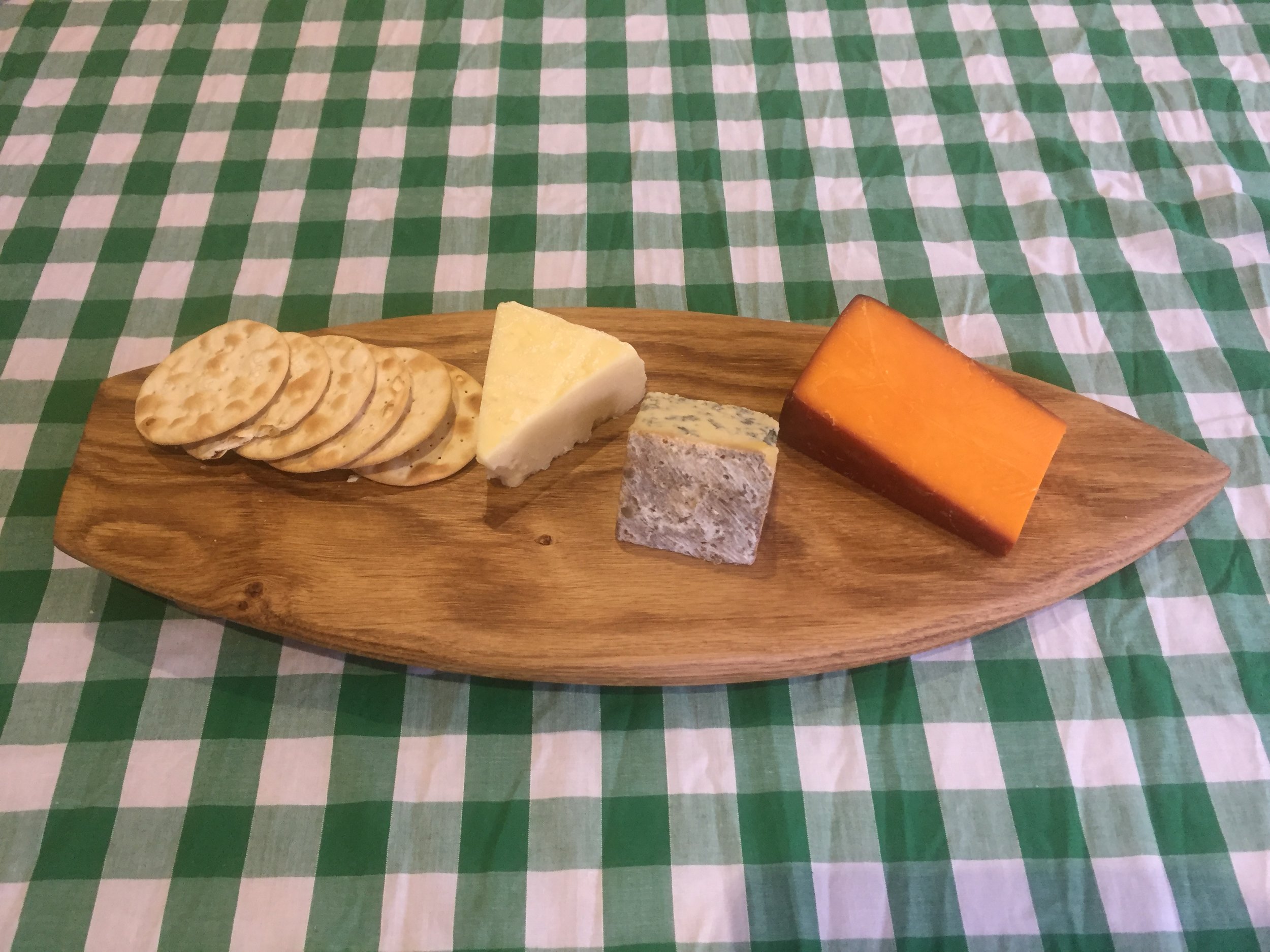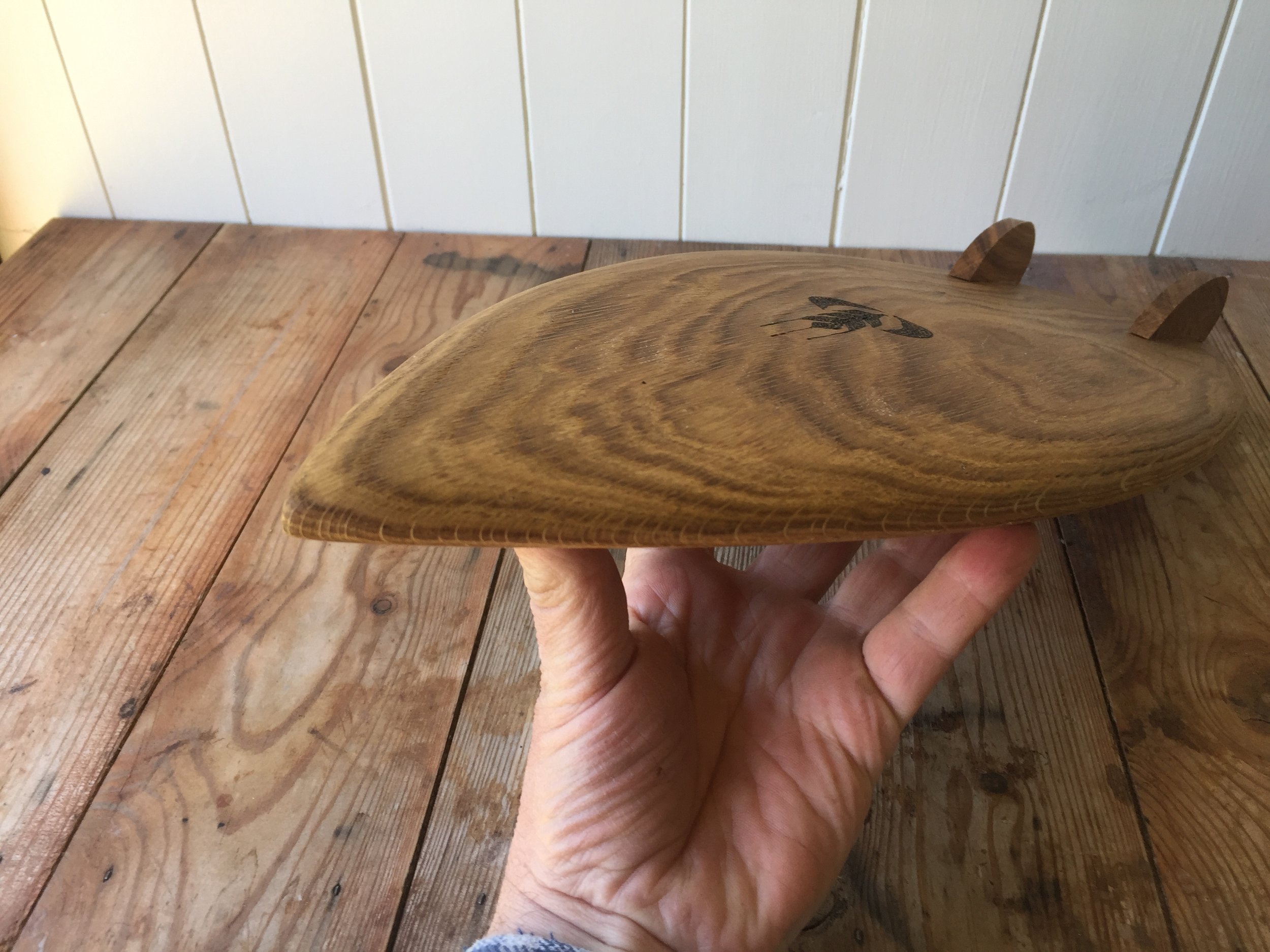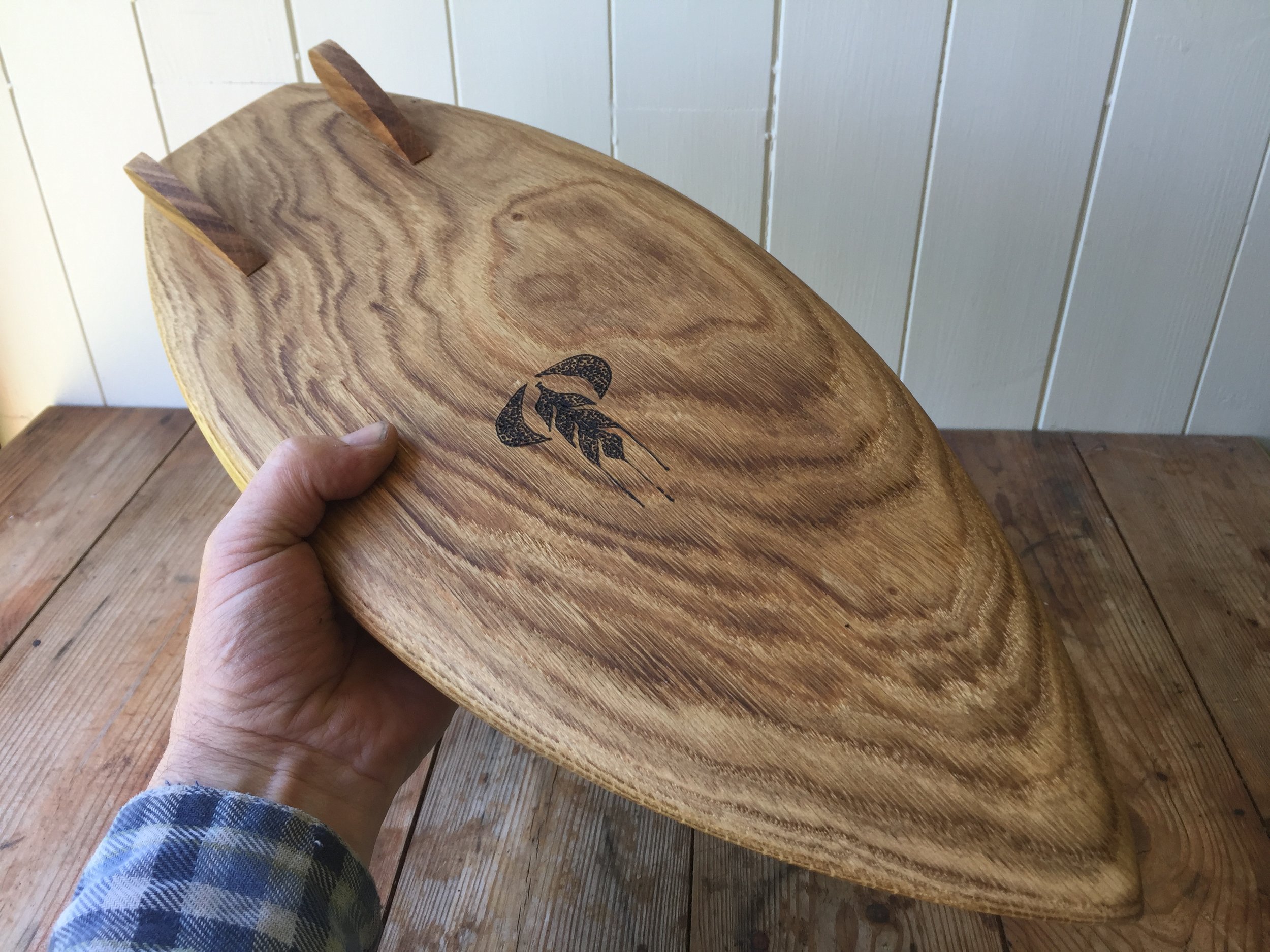 Twin Fin "Twinnie" Surfboard for Cheese
Surfboard for cheese!
"Twinnie" surfboard made from heavy weight oak for the deck and for the fins.
Completely made by hand, so each board is an individual and never to be repeated in exactly the same way.
The rocker and rail shapes are just like they they would be for a real surfboard. This is not just a flat plank.
485mm long x 190mm wide with twin fins on the bottom.
I make hollow wooden surfboards for a living and I know that surfing is a lifestyle and not just a sport. So if someone loves surfing then they will love a surfboard for cheese! They even have my Daily Bread Surfboard logo on them.
I made one of these for myself, then started making them as gifts for friends, now I make them for everyone
I can personalize these for you by burning an inscription on the bottom, (up to 30 characters.)
To keep your board looking beautiful wash by hand rather than the dishwasher and rub in some olive oil to bring back it's lustre.